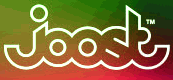 I've written about Joost before because I thought it was a compelling application that may one day change the way we watch TV. .. oh and as a beta tester had a few invites to give out as well. Now Joost is allowing all beta testers to invite an unlimited number of friends, so if there is anyone still left out there without an invite who wanted one just comment on this post and I'll set you up (as long as there aren't 100's!).
Joost, founded just a year and a half ago by former Skype and Kazaa founders Janus Friis and Niklas Zennstrom, appears to be on the verge of a full public launch within just a few weeks. Today, they
announced a round of investments
from the likes of
Index Ventures
, Sequoia Capital, CBS and Viacom. Said Friis "This funding represents a tremendous vote of confidence in Joost
'
s platform. We
'
ve carefully selected these investors from a variety of interested parties, as they are best-in-class in their respective arenas and bring unique assets to Joost that will enable us to significantly accelerate growth and development of the Company.
"
GigaOm offers up some interesting insight into the relationships between the investors and founders. You might remember that Sequoia was an early investor in Google and YouTube. With Viacom suing Google over YouTube and simultaneously investing in another free video application that aims to better control copyrighted content, the internet tv industry is really getting interesting.
Despite the excitement over Joost and today's announcement of funding from some prominent players, it's not without problems. I haven't had a chance to use it all that much but it seems half the time I do logon, the network is unavailable. Some critics have argued that the P2P architecture won't provide the necessary quality. An abundance of top quality content (which they don't yet have) won't matter a darn bit if the network isn't up 99.9% of the time with high quality video. All in all, Joost is an exciting application with impressive resources behind it, but they have a long way to go before people will be compelled to watch television programming on their monitor. Perhaps once beta testing is over and if prime time programming from Viacom is released, my opinion will change. For now, there are a million other things I'd rather be doing than watching Joost.