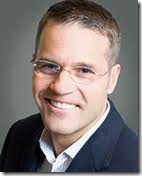 Frederick Darren Berg, Seattle's mini-Madoff, has now been formally charged in a massive Ponzi scheme according to the Seattle Times. The founder of the failed Meridian Mortgage investment funds which drew nearly $350 million in investments, orchestrated yet another Ponzi scheme. He was charged today with money laundering and nine counts of wire fraud. Prosecutors believe Berg defrauded investors in the mortgage funds out of nearly $100 million over the past 10 years by lying to investors about the health of the funds while financing a luxurious lifestyle that included yachts, private jets, a Mercer Island $8 million mansion and the funding of other business interests including luxury tour bus operator MTR.
Berg told investors in the largest group of Meridian funds their money would be used to buy properties, but it's now clear that didn't happen. In order to fool the auditors, Berg apparently opened dozens of PO boxes which he listed as the addresses of fictitious borrowers allowing him to sign the confirmation letters sent from the auditors and send them back.
Berg filed for personal bankruptcy back in July and has been cooperating. While he hasn't been jailed yet, hopefully he'll be getting three squares at another big house soon.