Every week, I do a video presentation for my premium members highlighting new trade ideas or discussing current positions in the Model Portfolio.  I thought tonight I'd share the video with my blog readers.  Some of the ideas are past decent entry points, while others may still provide decent entry points.  More importantly, there are some good chart reading lessons in the video that those new to trading might find valuable.  Enjoy.
Click the image below to launch the video and please allow a few seconds for the video to load.
Longs: RICK, ANSS, BIDU, MORN, ACL, MATK, TDY
Shorts: URBN, NUE, MOS, SYT
ETFs: GCH, DUG, TKF, EWA, NLR, RSX, PIO, PBW, TAN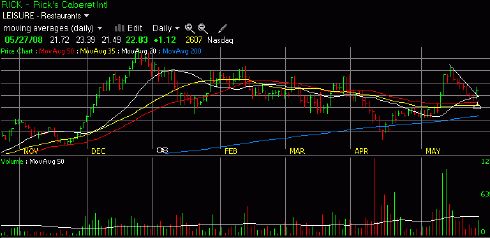 If you'd like to view the video presentations each week, get all the tracking tools for breakout stocks, ipo's and ETF's as well as buy and sell alerts right to your desktop, then the Gold membership is for you.  Your support of my independent research is greatly appreciated.