For you brave souls looking for a little momentum on the long side, I've unearthed a couple plays to put on the radar – Medifast (MED) & Netezza (NZ). I have no idea what these companies do and no idea what the fundamentals are and I don't care… because they are momentum swing trades meant to be held for a few days up to a couple weeks. Nothing more.
Remember though, we are still in correction mode with the possibility of further declines. Do your own research please and consider smaller positions with tight stops.
MED is carving out a bullish triangle formation – I'm setting an alert above 6.15 and may trade the breakout from this pattern.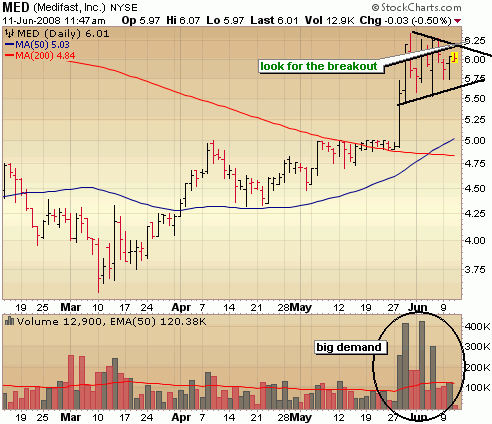 NZ is digesting a big ramp up with record volume and based on the dry up in sell volume may get ready to run again soon. I'm looking for a breakout from the downward trends as entry signal. I think it will settle out around 11.50 before ramping up again.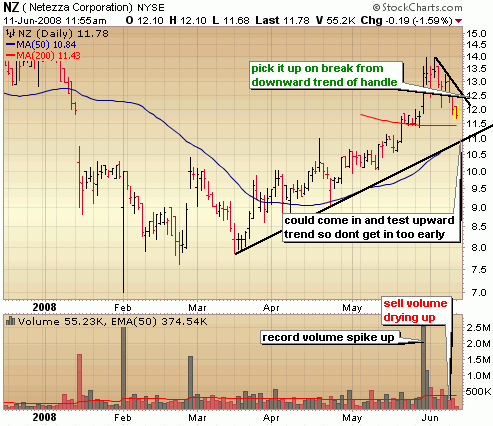 Disclaimer: I own no position in either.