It's time again for another video presentation for trade ideas on the long side, the short side as well as a few ETFs.
Longs: RICK, ANSS, BIDU, MORN, ACL, MATK, TDY
Shorts: URBN, NUE, MOS, SYT
ETFs: GCH, DUG, TKF, EWA, NLR, RSX, PIO, PBW, TAN
Note: Please view in Internet Explorer to avoid sound issues.  Please click the image to launch the video.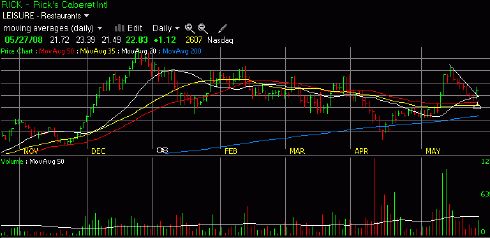 [swf src="http://www.selfinvestors.com/premiumvideos/Stock Watch/movies/51909_stockwatch.swf" height="350″ width="550″ params="play=false"][/swf]
[kml_flashembed publishmethod="static" fversion="8.0.0″ movie="http://www.selfinvestors.com/premiumvideos/Stock Watch/movies/51909_stockwatch.swf" width="525″ height="375″ targetclass="flashmovie" play="false"]
[kml_flashembed publishmethod="static" fversion="8.0.0″ movie="http://www.selfinvestors.com/premiumvideos/Stock Watch/movies/51909_stockwatch.swf" width="400″ height="300″ targetclass="flashmovie" play="false" menu="true" quality="best"]
[/kml_flashembed]
[/kml_flashembed]