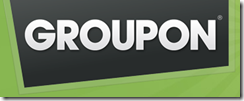 The IPO market is really beginning to catch fire with the tech industry partying like it's 1999.  The party lights glowed and the DJ began spinning the beats before the LinkedIn (LNKD) IPO a couple weeks ago and the party will continue reaching a feverish pitch with a Groupon (GRPN) IPO.  I mentioned in my blog post about the LinkedIn IPO that others would soon follow (particularly Groupon, Facebook and possibly Twitter) on the heels of the massive success of LinkedIn and that appears to be happening.  Groupon announced today that it has filed for an IPO and hopes to raise $750 million.  If the LinkedIn deal is any indication, the Chicago based daily deal company could raise well north of $1 billion in an IPO.
These recent high profile SEC filings, which would included Pandora's announcement that it's IPO is imminent further increases the chatter about a tech bubble about to burst which could also potentially signal the top of this meteoric market rise off the March 2009 bottom.  Why?  Following the market crash in 2000 and 2008, the IPO market was reduced to only those companies that were for the most part showing decent profits.  As the IPO market catches fire again, you have internet companies that are far from profitable trying to cash in as investors and traders themselves try to cash in on the "next big thing."  There's no doubt Groupon is a hot commodity and its growth is staggering.  We're talking about a company that did $30 million in revenues in 2009, then hit over $700 million last year.  There is one problem though.  This is a company also burning through a staggering amount of cash to the tune of over $$400 million last year.  The red ink floodgates are still open this year as the company lost over $100 million in the first quarter.  Pandora is also still swimming in red ink after 10 years in business. 
Despite the heavy losses I think we can expect another impressive opening for Groupon and to a lesser degree Pandora.  The party can continue longer than we think and may not reach a peak until the Facebook IPO comes to fruition.  As I mentioned with the LinkedIn IPO post, it's best to let these high flyer IPO's (or any IPO for that matter) trade for a few weeks to see where the base develops.  LinkedIn (LNKD) is well off the opening high and continues to try to find the bottom of a base.  Should LinkedIn form a shallow base and breakout to new highs quickly, it could signal this hot IPO market is here to stay for awhile.