While most of the focus has been on the market making new highs and how long it will last, Gold and US Real Estate (REITs) have been quietly breaking down.
Here's a chart of the Streettracks Gold Trust (GLD) which seeks to track the price of gold bullion. You can see it's broken through an 8 month trendline with a drop to the next level of support around the 50 day moving average likely.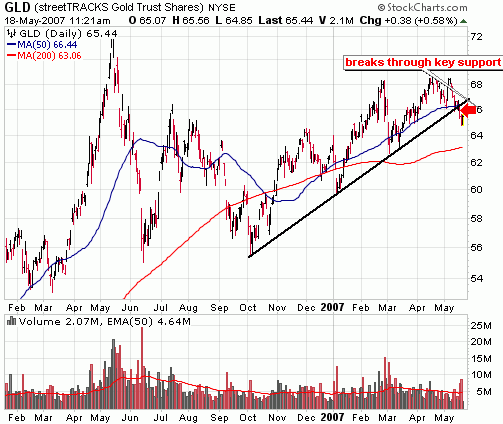 After a tremendous 4 year run, it appears the REIT's are on their last leg and setting up for a major correction over the next several months. Two of the major real estate ETF's that I track, the Ishares Real Estate Index (IYR) and the Ishares Cohen & Steers Realty Index (ICF) illustrate this break down.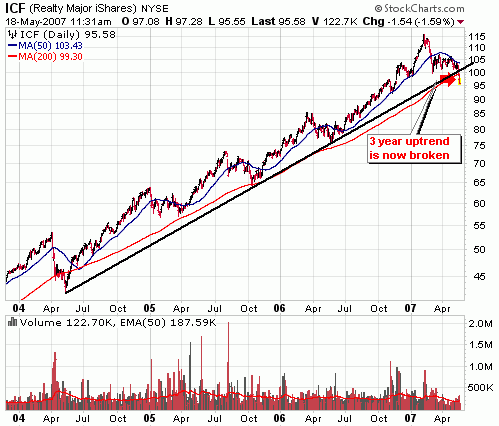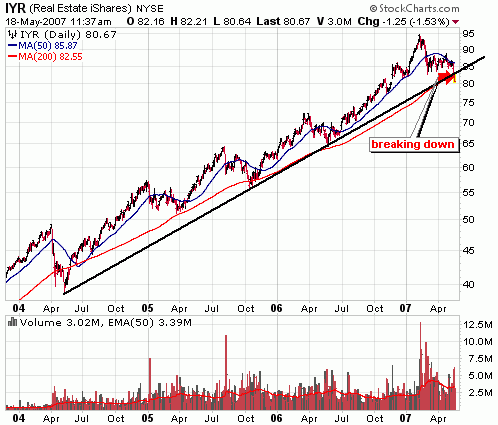 It's interesting to note that while US Real Estate breaks down, international real estate is holding up well as indicated by the SPDR Willshire International Real Estate Etf (RWX). It broke out in May and is holding the breakout well.